Franchising is a popular way of starting a business in which a franchisee acquires the right to operate a business that is already established. The franchisee is able to use the franchisor's trademark, systems, and support in exchange for a franchise fee and ongoing royalties. There are many benefits of franchising, it is important to choose the right franchise opportunity to ensure success. The right franchise offers a proven business model, a strong brand reputation, ongoing support and training, and a solid track record of success.
By doing a thorough research and finding the right franchise for your goals and interests, you can minimize the risks and maximize the potential for success as a business owner. In this post, we will explore what types of factors you will decide to select franchise opportunities. This post is also helpful for entrepreneurs who are thinking to start a new business but don't find a way to run it. Let's read together.
Franchise Opportunity Consideration Factors
There are a lot of franchise opportunity consideration factors
Self-assessment plays an influential role to select the right franchise opportunity for You. If you do a self-assessment, you can evaluate your interests, skills, and experience. You can consider your personal and professional goals. Finally, you can determine the type of franchise that aligns with your strengths and aspirations.
Now the question is how to do a self-assessment to choose the right franchise opportunity for you. It is not a difficult task, just ask some questions yourself before take a decision. Choosing the right franchise opportunity.
You can follow the steps below: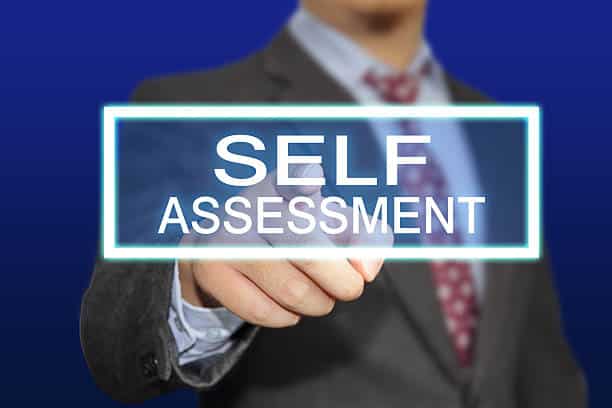 Before you think about starting a new business or buying a franchise, ask yourself what are your goals. Do you want to spend your free time or to make money? Do you take an entrepreneurial step in your career? If you find the answer by yourself, it is easy to make a decision to select a franchise in the future.
The second step is selecting an industry, you should select an industry based on your goal. There are a lot of industries that give you a franchise opportunity such as fast-food restaurants, ice-cream shops, coffee shops, and so on. If you select a product or service category, you will get a lot of industries. Such as Techy, a cell phone, iPad, laptop, and computer repair company, and it has franchise opportunities. You can visit the company's franchise opportunities.
Here, strengths mean strengths of mind. Remember that successful franchise owner work with the strengths of mind and manage the delegated task. Never be afraid and take some risks.
Select your Role in the Business
n this step, you should select the role in the business.T here are two types of franchise opportunities: one is absentee owners and another is owners or operators. Absentee owners hire staff to manage the business on a daily basis. Owners are directly involved in the industry. Before selecting or buying a franchise, you should determine what type of role you want to play to manage a business.
Franchisors offer various franchise opportunities to franchisees. Some offers are hands-on jobs, some offers are specific. Finally, before selecting a franchise, you should determine your role in the running business.
In this step, you will consider your commitment before choosing franchise opportunities. Most of the franchise commitment is a multiyear contract. On the other side, some franchises do agreements for 10 years or fewer years.
Before selecting your franchise, you should decide what type of agreement you want to do with franchisors.
Sum up: self-assessment is the key to your success, so before selecting franchise opportunities you should question yourself about goals, desired business area, commitment, role in business, and strengths of mind.
Research for Choosing Franchise Opportunities
Research for picking a franchise opportunity is another important part of the interested people in the franchise. In this part, we will consider some factors to take a good decision to buy a franchise from industries and sectors. You will see the below factors when you will research franchise opportunities.
Doing research, you should focus on these points.
Identify growing industries and sectors
Conduct market research to understand market demand and trends
Analyze the competitive landscape and potential for success
Consider factors such as demographics, location, and target audience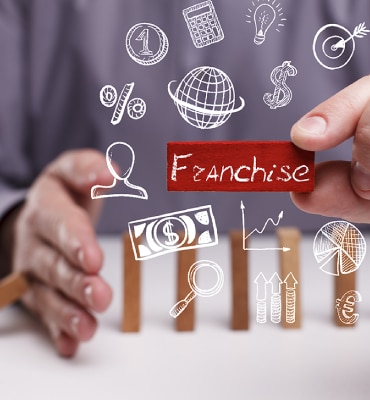 Consider Robust Support and Training for Franchisees
You should evaluate the franchisor's training programs and ongoing support. You also determine if the franchisor provides marketing, advertising, and operational assistance. Finally, assess the level of communication and collaboration with the franchisor A strong support system for franchisees is essential to develop a business. When you choose an industry, you will consider that there are any strong support systems for franchisees. If you find out your franchisor's knowledge and guidance, you will understand it
Make Sure Your Professional Success
Professional success depends on the care of the franchisor. So you should find out how careful is your franchisor to grow the business. Some franchisors are not careful with the growth of the company and franchise opportunities.
Research on Franchisor's Professionalism
If your franchisor is not professional, you can face problems to lots of problems. You can ask some questions and note down how they answer your questions. Do they take the questions seriously and give answers promptly and thoroughly?
If you have a sense of professionalism, you will understand how the franchisor conducts business.
Consider Growth Potential and long-term Outlook
If you consider growth potential and long-term outlook to decide on a franchise opportunity, you should assess the franchise's growth prospects and market saturation. You also consider the franchisor's expansion plans and brand recognition and evaluate the long-term viability and sustainability of the franchise opportunity. You should clarify what your franchisor expects of you and what is your wish to run the business. Think about the deal before contracting with them. If you consider a long-term partnership with a franchisor, we will ensure that you are ready for the commitment
Research Sales and Business Approach
Before contracting with a franchisor, you should research the business approaches like sales, marketing, and advertising. You will be sure of what is the business position at this moment and what tactics they are following to make campaigns.
Research on Online Reviews
Before contracting with a franchisor, you should research the business approaches like sales, marketing, and advertising. You will be sure of what is the business position at this moment and what tactics they are following to make campaigns.
Research on Franchisee Feedback and Validation
If you consider franchisee feedback and validation, it will be helpful to buy franchise opportunities. If you research it, you need to contact current and former franchisees to gather their experiences. You also attend franchise trade shows or events to network and learn more. Finally, consider visiting existing franchise locations to observe operations firsthand
Take part in Discussions at Official Events
Take part in the discussion at official events, and make a sense of that is it right or wrong to join with them. Before contracting with the right franchise opportunity, you can attend the discussions or attend official events to justify their business outline of them.
Franchise Suitability Consideration
If the franchise opportunity matches your skills and interests, you need to evaluate the franchisor's reputation, experience, and support system. You can also explore the review of the franchise's business model, training, and ongoing support.
Financial considerations are one of the important factors to select the right franchise opportunity, firstly you should determine your budget and financial capabilities. Franchise cost depends on the industry and business model. You should understand the initial investment, royalty fees, and ongoing costs. You also consider the franchise's profitability potential and return on investment
Legal and contractual obligations consideration
firstly, seek legal advice to review the franchise agreement and disclosure document. Another significant issue is understanding the terms and conditions, restrictions, and obligations. Thirdly, consider any non-compete clauses or territorial restrictions to choose the right franchise opportunity. We know, after deciding the right decision, you are interested to know the benefits of franchise opportunities
Franchises give you access to an established brand that has already built a strong reputation and customer base. This reduces the need for significant marketing efforts and allows affiliates to capitalize on the brand's reputation.
Franchises come with a well-established and tested business model. Training and Support: Franchisors provide comprehensive training programs to help franchisees understand the business model, operations, and management.
Access to Resources and Suppliers:
Franchisees can leverage the franchisor's purchasing power and established relationships to access quality suppliers, negotiate better deals, and benefit from economies of scale.
Marketing and Advertising:
Franchise systems often have dedicated marketing and advertising teams that develop and implement national or regional campaigns. This joint marketing effort helps increase brand awareness, attract customers, and increase sales.
Franchising offers less risk than starting your own business. The franchisor's proven experience, support, and guidance increases the chances of success.
Franchisors generally grant franchisees the exclusive right to operate in a specific territory. This reduces competition from other franchisees of the same brand and provides the company with a protected market.
Franchisors constantly invest in research and development to remain competitive and relevant. As a franchisee, you can take advantage of these innovations, including new products, services, and technologies, to keep your business at the forefront of industry trends.
Some franchisors offer financial assistance or partnerships with lenders, making it easier for franchisees to obtain financing for their operations.
Network and Collaboration:
Franchisees can network with the network of other franchise owners, sharing experiences, best practices, and support. Collaborative relationships within the franchise community can be invaluable for sharing knowledge and solving problems.
Franchise Opportunity in Techy Company
Thecy is an international Cell Phone, Laptop, iPad, and Computer Repair Services company. It has 230 branches worldwide. They offer franchise opportunities for the enraptures. You can own and operate A profitable Tech franchise store. The Techy franchise opportunity will give you
Training classes that provide you with expert repair techniques.
Partnerships help you to drive traffic to your store.
If you are interested to buy a franchise from Techy Company.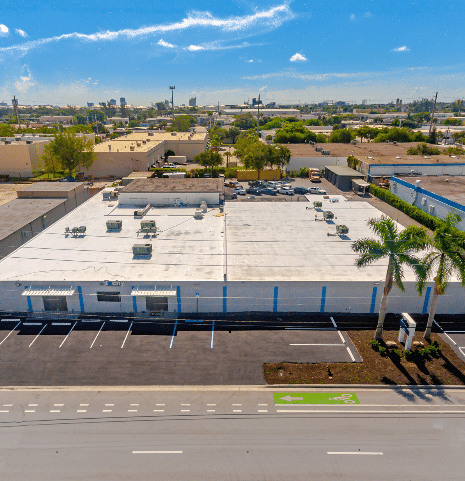 We are at the end of our post. In this post, we have focused on how to select the right franchise opportunity for you. To prove it, we have considered various factors that are important in picking the right franchise opportunity. Now it is your time to take a good decision after reading the post. Thanks for staying with us.
FAQ about Franchise Opportunities
Ans: A franchise disclosure document (FDD) has 23 sections that detail key points about the franchise, including the franchisor's obligations to a franchisee and all possible fees. By law, before any money is exchanged, the franchisor must provide this document to franchisees. There are some significant sectors in the franchise disclosure document. Like past or current litigation section, payments, revenue model section, turnover, and resource strain section.
Ans: A franchise agreement refers to a binding legal document between a franchisor and a franchisee outlining the expectations, obligations, permissions, and restrictions of operation. It also expresses the fees the franchisee will pay to the franchisor, including amounts or percentages and the frequency of payments.