Tech Device Repair Hub
At our Tech Device Repair Service, we're more than just technicians; we're passionate about technology, dedicated to excellence, and committed to bringing your devices back to life.
What Can We Fix for You Today ?
All Tech Devices and Electronics Devices Repair by Techy Company
All types of electronic devices will have problems. Your Cell phone, Iphone, Ipad, electronic gadgets, drones, and smart devices may be a problem. That's why you need a trusted repair shop. A techy company can be your trusted company for repairs.
Game Console Repair Services by Techy
Game Console Expertise
Techy's repair team specializes in all major game consoles. From PlayStation to Xbox. Our skilled technicians ensure your console runs smoothly, so you can continue your gaming adventures.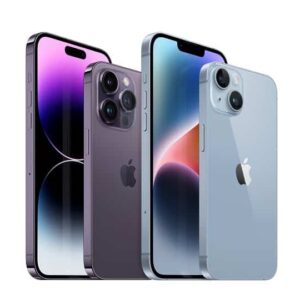 iPhone Repair and iPad Repair: Apple Expertise
Apple Device Specialists
Need iPhone Repair and iPad Repair services? We've got you covered! Our skilled technicians specialize in fixing cracked screens, battery problems, and software glitches for iPhones and iPads. We use genuine parts, ensuring top-notch quality. Trust us to get your Apple gadgets back flawlessly. Fast, reliable, and affordable – that's our promise to you!
Cell Phone Repair: Your Lifeline Restored
Cell Phone Troubleshooting
Cell phones are integral to communication and productivity—Techy Company provides cell phone repair services. We fix cracked screens, resolve battery issues, and address software problems with finesse.
Smartwatch Repair: Keeping You Connected
Smartwatch Troubleshooting
Expert Smartwatch Repair services:  We have skilled technicians who understand the importance of your smartwatch. Whether it's a cracked screen, malfunctioning buttons, or software glitches, no matter what we will solve your problem. Our expert technicians will fix your smartwatch completely, and it will monitor if everything is running correctly. Trust us for reliable Smartwatch Repair solutions.
Computer Repair: Your Digital Lifeline
Comprehensive Computer Repair
Computers are at the core of our digital lives. Techy Company provides comprehensive computer repair services, addressing hardware and software issues. Whether it's a slow PC, a virus-infected laptop, or any hardware issues, Our experts will solve all your computer problems.
Tablet Repair: Seamless Performance
Tablet Repair Solutions
Tablets are versatile devices for work and play. Techy Company's tablet repair solutions cover many brands and models. Whether it's an iPad or an Android tablet, we restore seamless performance.
Electronic Repair: Restoring Your Gadgets
Electronic Repair Services
Electronics play a significant role in modern life, from laptops to gaming consoles. Techy Company's electronic repair services fix any problem. Whether it's a cracked laptop screen or a malfunctioning gaming console, we have the expertise to fix it. Our services ensure your devices work perfectly.
Drone Repair: Soaring High Again
Expert Drone Repair
Drones have become a popular hobby and a valuable tool for professionals. If your drone is grounded due to technical issues, Techy Company can help. Our skilled drone repair technicians diagnose and fix various problems.
Scooter Repair: Keeping You on the Move
Scooter Repair Overview
Scooters are a convenient and eco-friendly mode of transportation. Techy Company understands their importance in your daily life. Our expert technicians specialize in scooter repair, any issues solved, from brake problems to electrical malfunctions. We ensure your scooter is safe.
Techy Company's expertise in cell phone repair, electronic repair, drone repair, smartwatch repair, computer repair, game console repair, tablet repair, scooter repair, iPhone repair, and iPad repair sets us apart. We are committed to keeping your devices in top-notch condition, providing swift, reliable, and eco-conscious repair services.
You can visit the Techy Company's store near you to get your device repaired.