Welcome

to Techy Junior
where young entrepreneurs can get an immersive experience in the electronic industry and learn how to open their own mobile phone repair franchise. Our program is designed to give you a hands-on tour of our Techy company headquarters, where you'll get a touch and feel experience of what it takes to manage this type of business.
At Techy, we believe that the best way to learn is by doing, which is why we offer a unique opportunity for young people to gain practical skills and knowledge in the telecom industry. Whether you're interested in repairing phones or mobile devices, gadgets, and accessories, we've got you covered.
During your visit to our headquarters, you'll have a chance to meet our executive team and participate in an Ask Me Anything Q&A session. This is a rare opportunity to get insider knowledge and learn from seasoned professionals who have years of experience in the industry.
By the end of the program, you'll have the skills and knowledge necessary to start your own mobile phone repair franchise and succeed in the electronic industry. You'll also have the confidence to take on any challenge that comes your way, knowing that you have the support of the Techy team behind you.
So what are you waiting for? Sign up for Techy Junior today and start your journey towards becoming a successful entrepreneur in the telecom industry. We can't wait to see what you'll achieve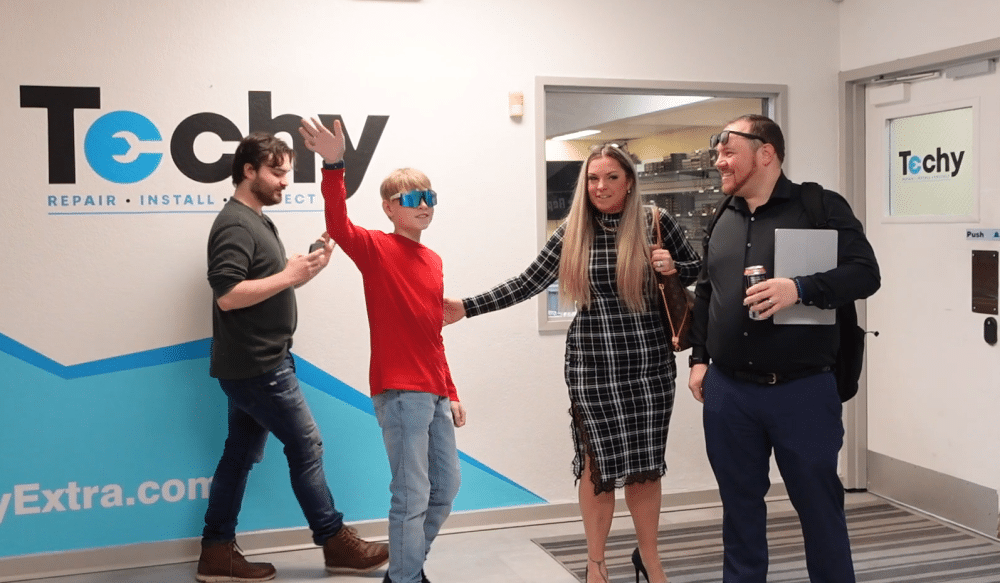 OUR
TECHY JUNIORS PROGRAM
Hear what our Juniors are saying about Techy. Listen now