Convert Your Store to
the Techy Cell Phone
Repair Franchise
Want to take your device repair shop to new heights? Techy Cell
Phone Repair has a unique opportunity to convert your business
and be a part of our Franchise 500 network! Find out why you
should consider joining the nation's oldest and top-ranked
mobile repair franchise.
The Benefit of Converting

Initial Franchise
Fee – Waived

Training Fee –
Reduced to $5,000


Up to $30,000 in funding
for fixtures, signage, tools,
and equipment!
What Your Mobile Repair Store is Missing Out On
Our goal is to win together. Upon joining the Techy franchise, our store owners get a blueprint
to success, which is centered around the specific needs of a local repair store.
Here is how we will help you grow your business: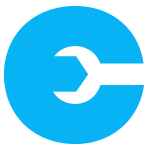 The Techy Cell Phone Repair franchise holds high brand
recognition and a reputation for quality service.

While you're busy running your store, our marketing
specialists are helping you garner new leads! Many
marketing services are provided to you through your
National Ad Fund.

Supplies and equipment are more affordable to Techy store owners thanks to the collective purchasing power of the franchise.

National Accounts Program
Our nationwide presence allows us to connect you, a local repair provider, with major accounts in your community.

New Owner/Manager Training
Participate in exclusive training programs on the latest operational and technical processes, lead generation programs, and other opportunities to make your store successful.

Techy proudly partners with one of the leading wholesale suppliers of cell phone replacement parts.

Relationships with Carriers and Manufacturers
Apple, Samsung, and Motorola are just a few of the tech giants we partner with. These relationships give franchisees access to genuine parts and supplies and help them build trust with their customers.
Together, we can transform your mobile repair business.
Get started by completing this form to request more information. We look forward to speaking with you about joining the Techy Cell Phone Repair franchise!
The Benefits of Joining Techy Cell Phone Repair
"Now that we have help with marketing, finances, legal questions and training, I can spend
more time focusing on building my business. We start our day in a positive way because
there's a team of successful, knowledgeable and caring individuals supporting me."
The Benefits of Joining Techy Cell Phone Repair
Thank you for your interest in a Cell Phone Repair (Techy ®) franchise! Please complete the form
below or call 877-856-5101 to have an information packet emailed to you and begin
our Discovery Process. All information is kept strictly confidential.